Handy Information
Nearby Attractions, Activities, Shopping & Dining
Shutters on the Banks' oceanfront location in Kill Devil Hills puts you right in the center of all the Outer Banks family friendly attractions, great restaurants and beach activities from day break to sunset.
The Outer Banks offers more than just beautiful beaches, from nature to water parks to hiking trails, there's an activity sure to please all of our guests.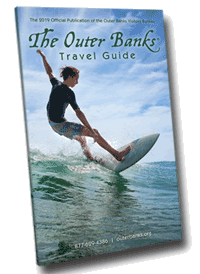 Looking for more information on all things to do and see on your trip to the Outer Banks?
The Outer Banks Visitors Bureau has it's finger on the pulse for all things related to the Outer Banks. You can order a hard copy of the Outer Banks Travel Guide or visit their extensive website.
LIKE TO KNOW MORE?
We Can Help You Plan Your Outer Banks Stay
Cancellation Policy
Cancellations will be accepted via phone, fax or e-mail, and must be received 72 hours prior to the arrival date. Cancellations with less than 72 hours notice will be charged for one full night.